Welcome to the GPOTS 2010 Web Site!
June 14th to June 18th 2010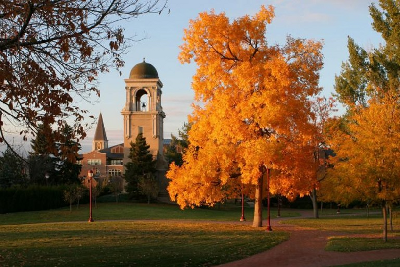 University of Denver, Fall
It is with great pleasure that the department of Mathematics at the University of Denver will host the thirtiest anniversary of GPOTS 2010. This edition of this annual grand celebration of operator theory is supported generously by the NSF (Grant: ), the University of Denver Dean of Mathematics and Natural Sciences, and the University of Denver Provost for Research. Our local committee is at your disposition to make your time among us as pleasant as we can. Welcome!
About this Site
This site is written and maintained by Frédéric Latrémolière. It uses a mix of HTML (for display), XML (for data storage of the participants), XSLT (to convert the XML data into HTML), and JavaScript (in particular, for dynamically loading the XML files and their XSLT stylesheets.) It is recommended that you view this page with an updated browser, so that all the technology used in this page will work properly.