Professor, Department of Mathematics, University of Denver ()


Research interests


Nonassociative algebraic structures, particularly quasigroups, loops, latin squares, quandles and set-theoretic solutions of the Yang-Baxter equation.



Wider research interests


Algebra, combinatorics, computational algebra, computational geometry, algebraic knot theory and automated deduction.



Curriculum Vitae

Google Scholar profile

Quasigroups and Related Systems (managing editor)


Journal of Computational Algebra (associate editor)


Mile High Conferences on Nonassociative Mathematics (main organizer, with Michael Kinyon)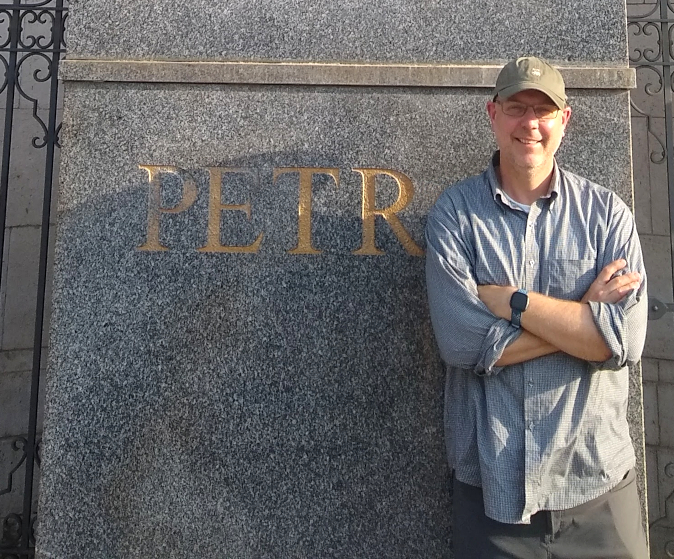 News
Feb 23: manuscript "Abelian congruences and solvability in Moufang loops" coauthored with Ales Drapal accepted to Journal of Algebra
Feb 23: manuscript "Computing generating sets of minimal size in finite algebras" coauthored with Mikolas Janota and Antonio Morgado accepted to Journal of Symbolic Computation
Jan 23: manuscript "Supernilpotent groups and 3-supernilpotent loops" coauthored with David Stanovsky accepted to Journal of Algebra and its Applications
Jan 23: elected vice chair of the Rocky Mountain Mathematics Consortium
Nov 22: a plenary talk on solvability of Moufang loops at the III Brazilian Meeting on Loops and Nonassociative Systems
Jul 22: my term as department chair is done - Alvaro Arias is the new chair
Jun 22: looking forward to working with Sujoy Mukherjee, an incoming postdoctoral scholar
Apr 22: joined editorial board of Journal of Computational Algebra
Apr 22: manuscript "Okubo quasigroups" coauthored with Jonathan Smith accepted to Documenta Mathematica
Petr Vojtechovsky
Petr, Petr Vojtechovsky, Petr Vojtechovsky homepage, nonassociative mathematics, quasigroups and loops, Moufang loops, University of Denver.